By Mirza Mosaraf Hossain, TwoCircles.net
Sunday evening witnessed the first of its kind communal harmony program organised by SNAP in association with a welfare organisation Right Track, in open premises near Hussain Shah Park, Mominpore, a Muslim-majority locality near Ekbalpore-Kidderpore of Kolkata under the banner "know your neighbour".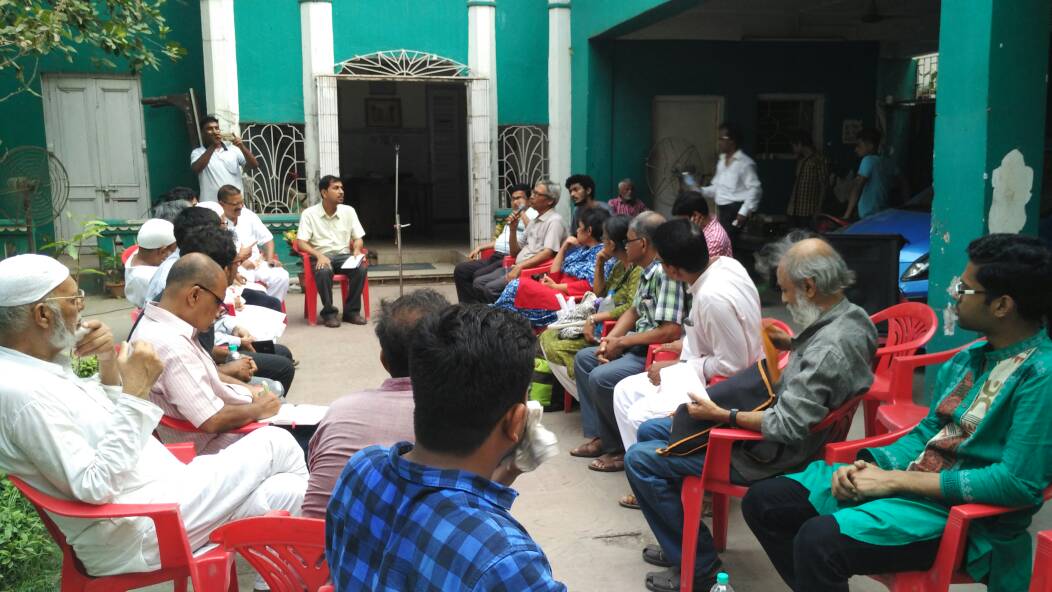 This programme was an initiative to curb tensions between communities and act as a bridge to extend the message of harmony, co-existence, fraternity and brotherhood among Hindus and Muslims and other communities. The organisers invited eminent intellectuals from the city ranging from journalists, academicians, social activists who shared their views on the subject.
Sabir Ahamed, a researcher at the research organisation of Professor Amartya Sen, Pratichi and the convener of the programme, said, "Hindus and Muslims have been living here peacefully from times immemorial without any issues. But now the situation is worsening. We should come forward to blur the gap and ensure a better life". He also suggested door-to-door programmes to enhance the relationship.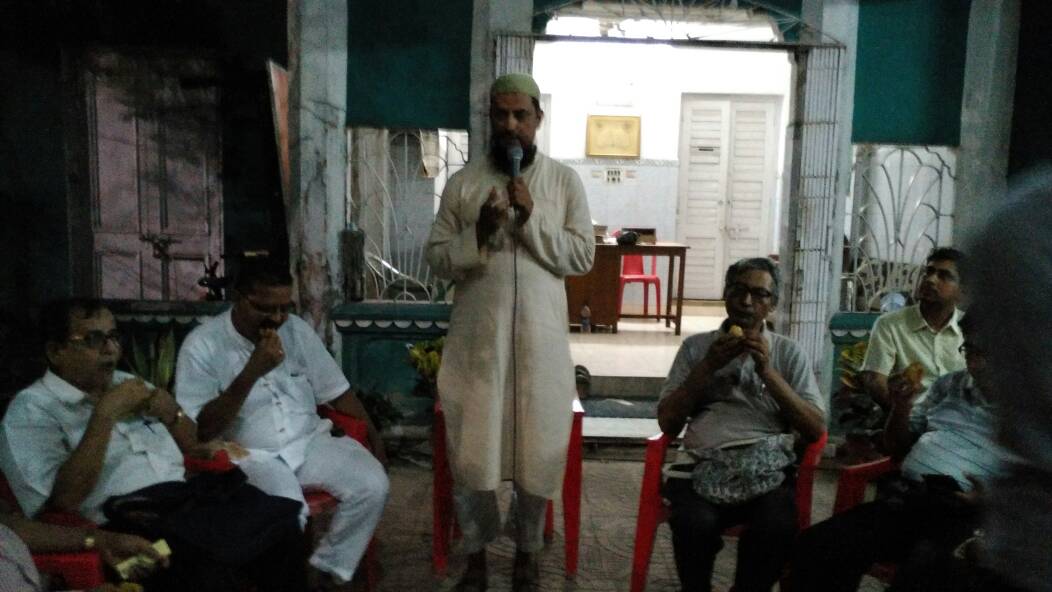 Senior journalist Biswajit Roy said, "It is unfortunate that we, the so-called intellectuals, come forward and take steps against communal tension only after such events have taken place. We should take steps before they occur," he said. "On the other hand",  he continued, "the propagators of these anti-human activities are always in the process, round the clock for organising, planning and masterminding such events."
Local imam Mohammed Ashraf Qasmi said, "Those who are trying to instigate violence by disrupting law and order should be stringently dealt with by law and order agencies, and also by common people at large."
He also thanked all Muslims who took stern steps against the Tipu Sultan Imam for his derogatory comments.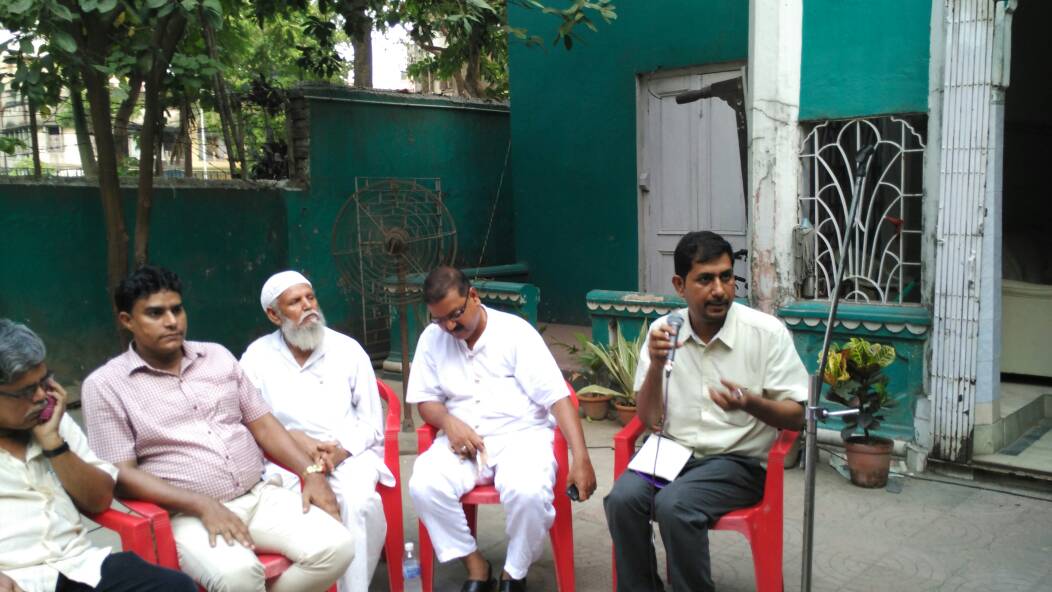 Chandana Roy Choudhury, a school teacher in the city, said, "Children should be tapped at large to break the myth of Hindu-Muslim animosity as well implant the message of harmony, co-existence and sharing of love".
Besides many eminent speakers sharing their views, many local residents also participated in the programme and shared their thoughts. They were Amit Dasgupta, a retired Professor, Suman Dasgupta of Calcutta University, Malay Tewari of CPI-ML, Mohammad Reyaz, assistant lecturer at Aliah University, Naba Dutta, Biplab Basu, the members of Right Track, Mohammed Ashraf Ali and Abdul Hafiz Khan.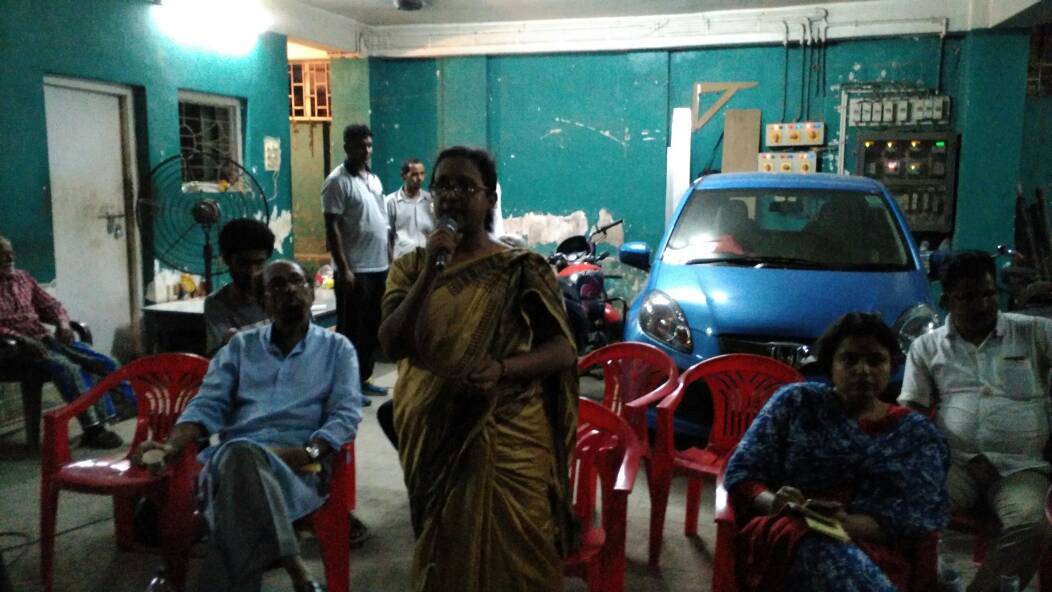 The programme was started around 5 pm and ended at 8 pm with the presence of more than twenty intellectuals from the city and many local residents who spoke their minds and shared their thoughts.
First posted on http://twocircles.net