By WordForPeace.com
For the past several months, Kerala has been in the news for all the wrong reasons: the murder of Mohammed Faisal P, a local who had recently embraced Islam, had brought plenty of bad press for a town in Malappuram. However, in an attempt to show that the city still kept the secular credentials intact, Hindu-Muslim faith leaders of Kerala attended the Onam celebrations together.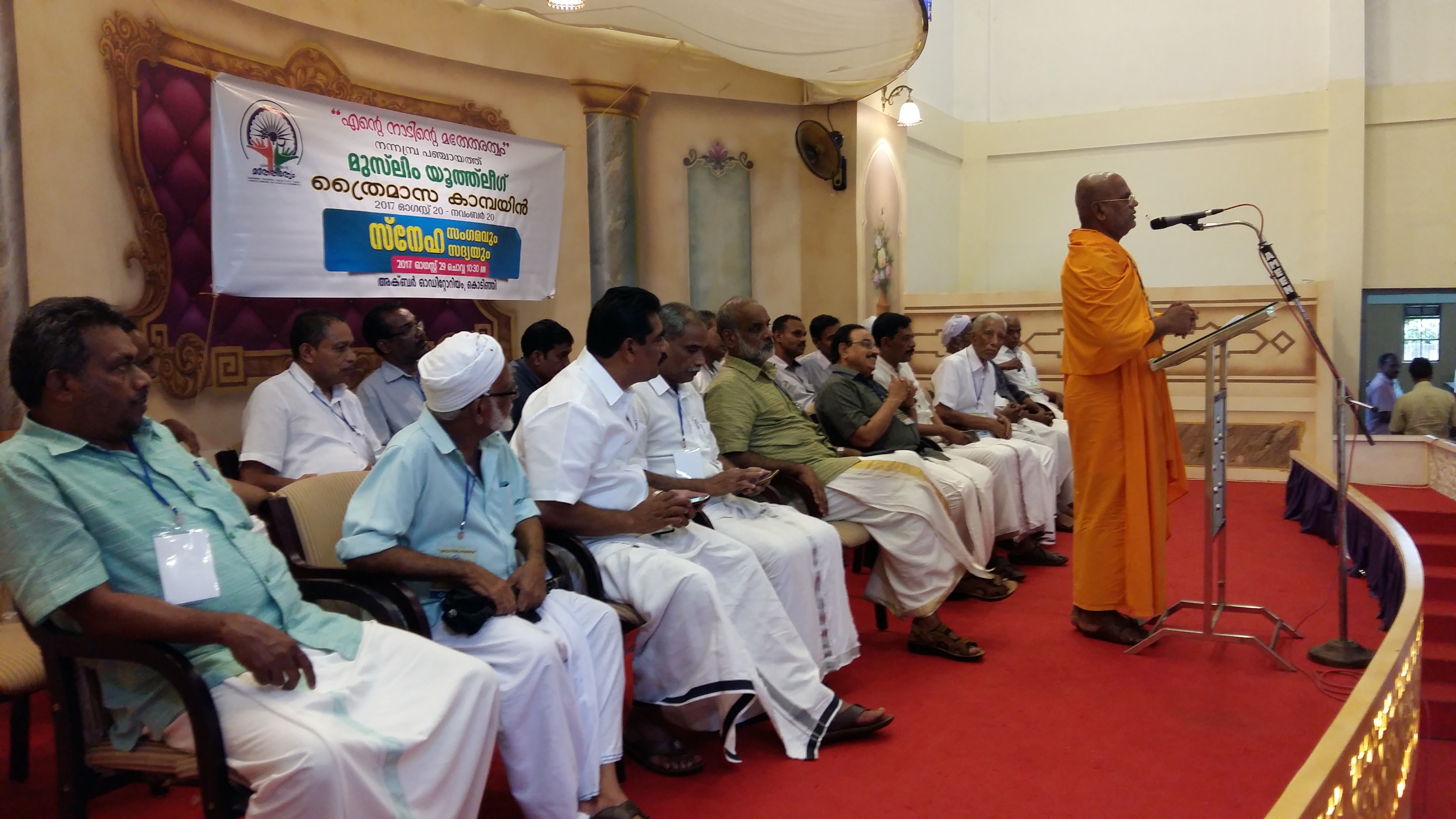 The celebrations, which was organised by Nannambra Panchayat committee of Youth League, was attended by clerics from nearby mosques and priests from temples. Ahead of the function, organisers had invited functionaries of 19 temples and 50 mosques in Nannambra panchayat and a community kitchen was organised for about 500 people.
According to Nannambra panchayat member P Chandran, the village is still upset over the incident, which most of them believe unfortunate. "They feel it created gaps between two communities," he said.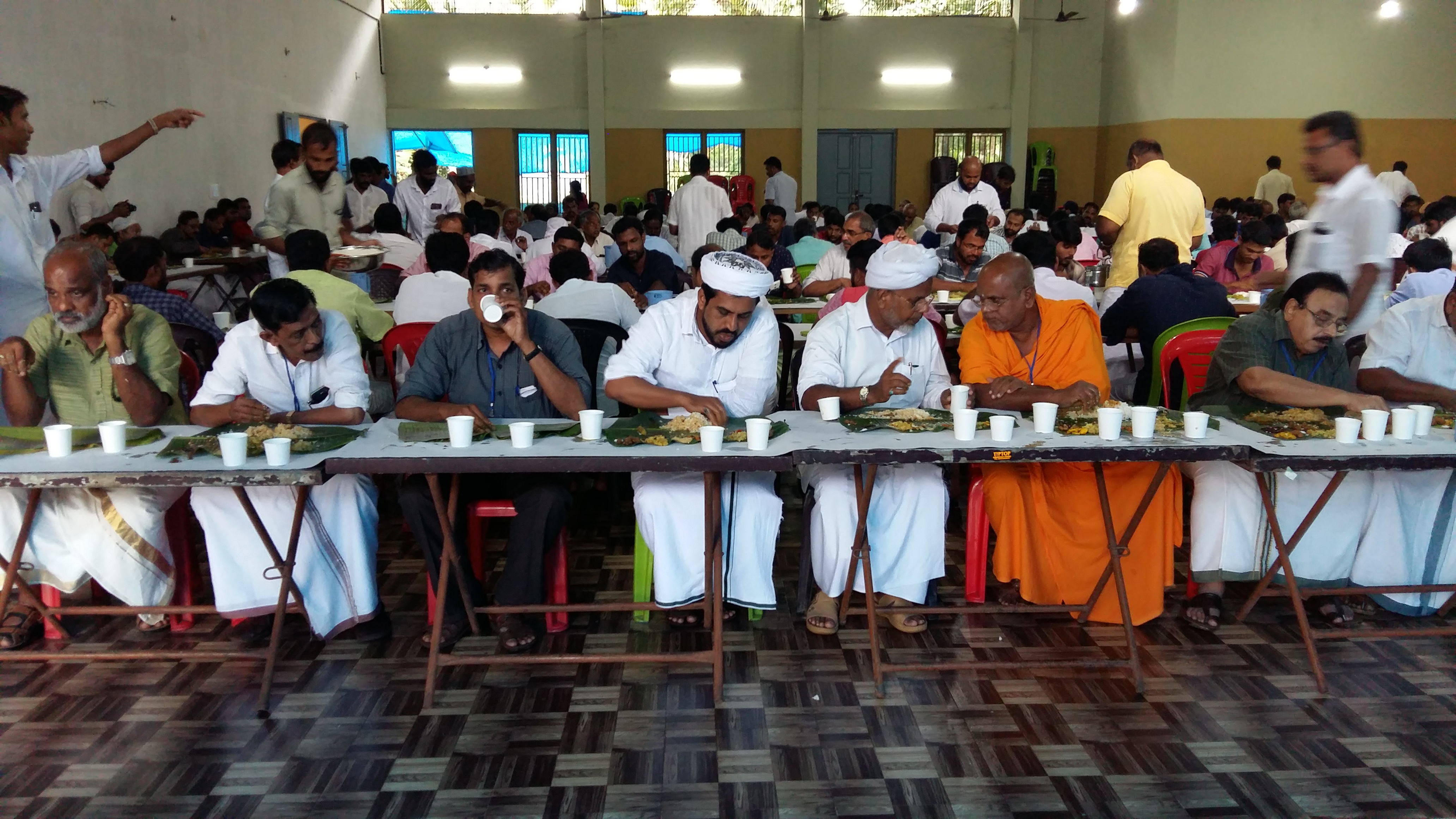 "The area has witnessed no issues following Faisal murder. But the shock suffered by the area is yet to subside," he said.
A floral carpet was jointly laid by activists of various political parties. The inaugural ceremony followed a feast.
Author P Surendran delivered the keynote address. He said that the local issues could be solved by sitting together and attending a feast.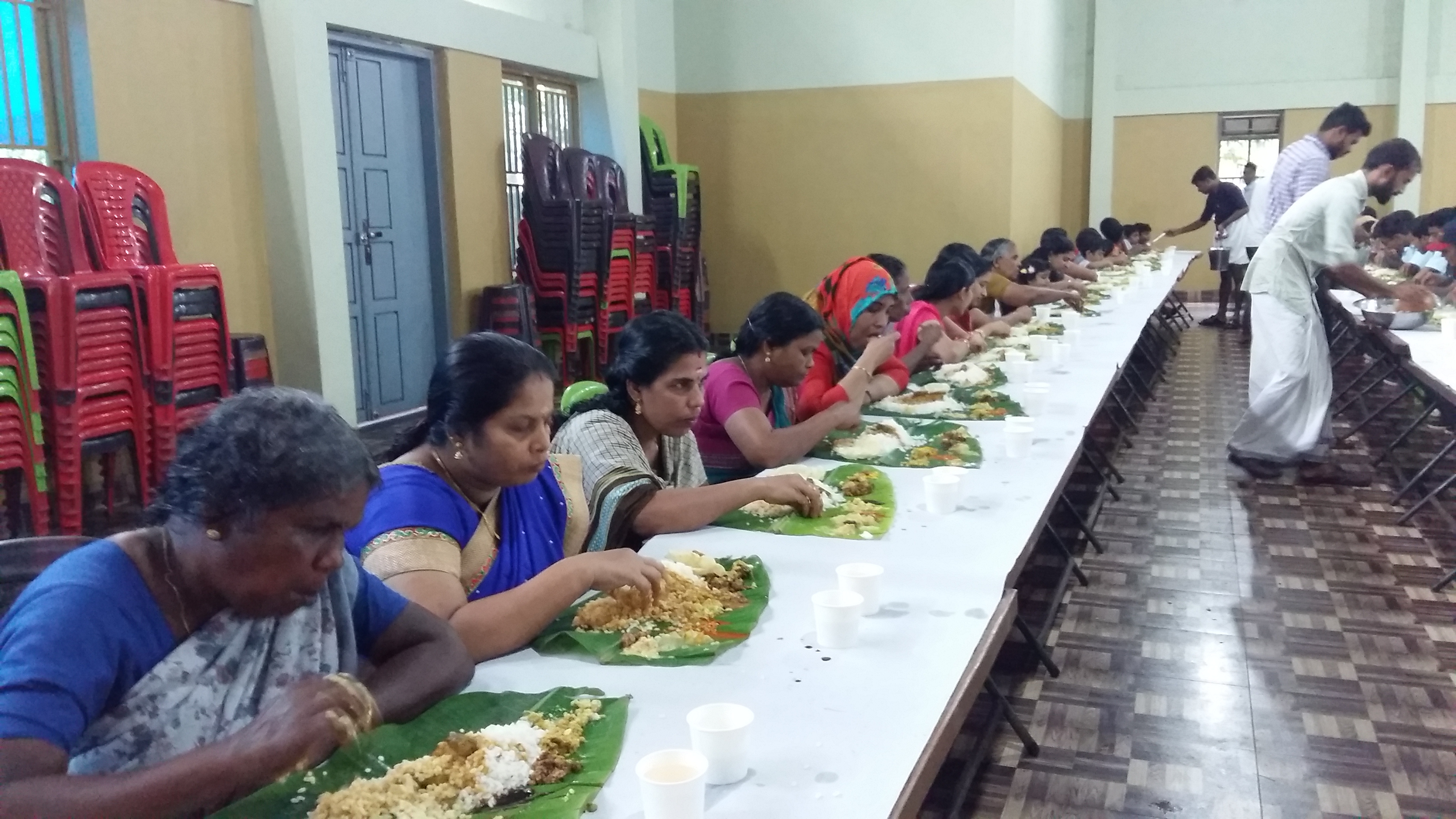 The function was inaugurated by Swami Madhusree Gyanatapaswi, head of the Santhigiri Ashramam situated few kilometres from Kondinhi. He said that communal discomforts were the creation of divisive thinking of ill fated minds. "One's religion, caste or creed should not be an impediment in the way forward for a progressive society. This kind of inclusive celebrations would surely impart a great message of cohesion and its importance," Swami said.
Youth League Panchayat committee president Rasaq Kodinhi said functionaries and clerics of various mosques here will visit the temples in the area in the coming days as part of the campaign. Besides, temple functionaries will also visit the mosques in the region. Source: http://twocircles.net/2017aug29/415907.html