WordForPeace.com 
In an exclusive interview with Tasnim at the News Agency's central office in Tehran, General Syed Ata Hasnain, who is now a public speaker, strategic analyst and author, talked about the purpose of his visit to Tehran.
"My good wishes to Tasnim and people of Iran. We are here to pursue more friendship with Iran because our relationship between India and Iran is essentially civilizational, which means it's historical and we have always enjoyed the best of relationships with Iran," he continued.
"We feel that we need to pursue this and translate them into many more things in the field of strategic understanding, better economic cooperation and much better people to people contact," the general added.
He also reiterated the importance of more cooperation between Iranian and Indian think tanks and hoped for more relationships between the two countries.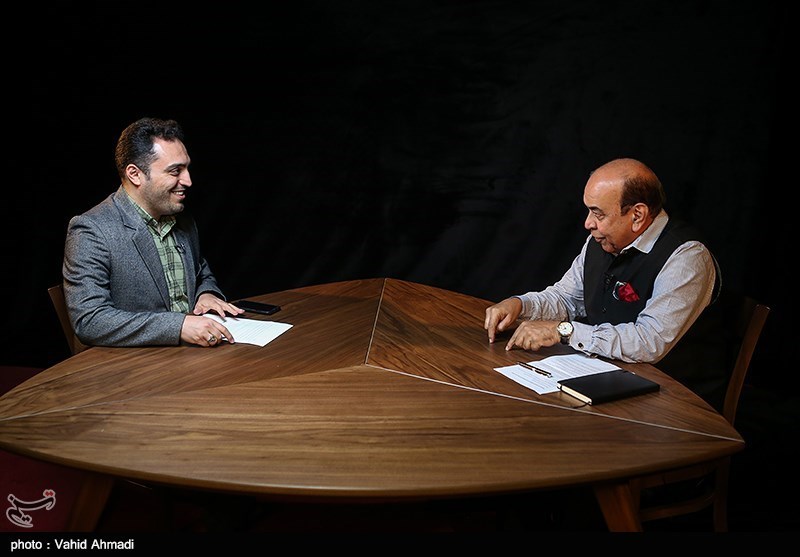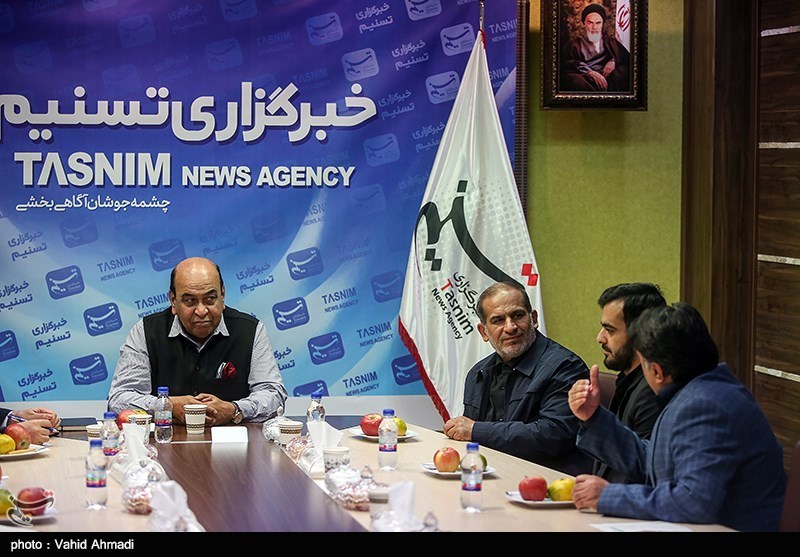 Asked about his assessment of bilateral relations between Iran and India and if his presence in Iran could mean more military cooperation between Iran and India in the future, considering that he is an Indian high-ranking military figure, the general said, "India and Iran have enjoyed the best of relationships, which, as I said, are historic. And especially after the revolution in 1979, India has made a lot of effort to come closer to Iran and translate our relationship into economic cooperation, people to people contact, a better strategic understanding of world countries. But clearly after the visit of Prime Minister Modi in May, 2016, this relationship is on the path of going up to a much higher level than ever in the past."
He further explained how the US sanctions against Iran have caused troubles for India regarding economic relations with Iran, but also emphasizing that through pursuance of Iran-India relationships the two countries can overcome all obstacles, saying, "Unfortunately there are issues of sanctions which have come up and India has suffered compulsions. Because of these compulsions we have not been able to pursue the relationship in all the spheres in the manner that we would like to pursue it. Although, bilateral relations are very strong, sanctions do make a difference. We hope that through our cooperation and our talks with each other we can overcome all these obstacles through our pursuance of further relationships."
He also referred to large segment of Shiite population in India, which could improve relationships with Iran as it is a majority Muslim Shiite country saying, "Particularly I would like to emphasize that we have a very large segment of Shiite population in India, almost 25 million people, I would like to communicate to you and the people of Iran that this is almost the second or third largest population of Shias in the world which is common in Iran and they are in one of the safest countries in the world. They feel as if they are part of a Shiite country and that is the great news about India, the acceptance of all religions and faiths."
Mentioning the effects of unilateral US sanctions against Iran, he was asked if he thinks that by imposing sanctions on a country could the US force and dictate its terms on them, Hasnain said that he thinks sanctions on any country is unfair to the people of that country, adding, "you may have differences of opinion politically, strategically, but you cannot punish the people of that country. And that is why ethically in international politics, I do not believe in sanctions or economic sanctions particularly."
Meanwhile, he referred to the long Iranian history of resistance against oppressors and said he was confident that Iran will not wilt under pressure. "Iran has got its own perception and leadership, a confident leadership and they will resist it."
"I've now come to Tehran and find that I do not find the effects of sanctions being told on the streets of Tehran in any particular way," he added
Hasnain also expressed hope for restoration of Iran nuclear deal, saying, "I only hope that better sense will prevail and we will see the restoration of the JCPOA returning to its original state and Iran come back to main international mainstream. That is something we all pray and hope for."
Asked to what extent India is relying on the Iranian port of Chabahar for export, the general said, "Chabahar for India is geo-strategically one of the most important ports. The importance is enhanced by the virtue of the fact that for the last almost thirty years India has been looking for access to central Asia, has been looking for access to Afghanistan and also Europe and Russia through the north-south corridor. In the facilitation of all this, Chabahar is crucial, essential and a very important agreement was signed between India and Iran. It was a trilateral agreement between India, Iran and Afghanistan in May, 2016 when (Indian) Prime Minister Narendra Modi visited Tehran. The success was manifested with the first consignment of grain going from the Indian port of Kandla, via Chabahar all the way through the highway to Kabul," he said.
He added that while Chabahar port being outside the US unilateral sanctions list, the development of this strategic port in the manner that was desired by the Indian side has not been achieved because of financial problems on the ground.
"Thereafter, of course it still remains a very important port for us, but sanctions have caused some problems. Although Chabahar is outside the sanctions list, the way we would like to pursue the relationship, the manner we would like to develop the port of Chabahar, unfortunately, has not been achieved primarily because of financial problems on the ground, the banking facilities, etc. We hope that we will be able to overcome all these, but Chabahar definitely in the Indian scheme of things, still remains economically, strategically one of the most important ports," he said.
Asked about Kashmir and the long postponement of holding a referendum in Kashmir by Indian government despite the fact that the Indian Prime Minister Jawaharlal Nehru was committed to holding a free referendum in that region, he said, "Firstly I need to tell you that I have been a commander in the Indian Army in Kashmir. I was there for almost two and a half years and before that I served in Kashmir for almost 20 years. It's important for me to tell you that the understanding on Kashmir internationally is at a very low level. The issue of plebiscite on Kashmir or a referendum of Kashmir is primarily linked to the UN resolution. As for the resolution, there is to be a referendum in Kashmir after the soldiers and forces who have committed aggression on the State of Kashmir have withdrawn all their troops and India is to maintain a minimum force of soldiers to conduct a referendum."
"Legally, the way we see it in India, the forces of aggression are those of Pakistan. They chose to fight a proxy war from 1947 to 1948 to change the situation in Kashmir militarily. Despite all the efforts of the United Nations they have not withdrawn from Kashmir for the last 70 years. Instead, they have tried to change the whole discourse, the narrative by military means and by attempting to go to war. Today that is the prime reason why we do not think of referendum or plebiscite at all. History has now overtaken the whole United Nations resolution because Pakistan has made efforts to change the narrative in 1948, in 1965, in 1971, in 1989 and 1999 and now I think we have decided that we will dictate the narrative of Kashmir because legally the state of Jammu and Kashmir belongs to India," he added.
Asked about an end to difficulties of Kashmiri people who couldn't go for the annual walk of Arbaeen in Iraq's Karbala because of implementation of over 11 weeks of martial law in this region, the general said:
"There is no such a thing as martial law in Kashmir. In December 2018 in Kashmir, we had elections of the local bodies. We are now going to have elections next month, one step above the local bodies. This is a democratic election by people registered as voters. In the states where elections have been conducted successfully, there is no such thing as martial law. I need to further state that the situation in Kashmir for the last thirty years has been abnormal. This is primarily because Pakistan has chosen to launch a hybrid proxy war against India, using mujahidin terrorists, initially from the Afghan war and subsequently Pakistani terrorists, using and exhorting local terrorists in Kashmir and through unbridled violence against everything Indian in Kashmir".
"I need to also state that, when you are subjected to terrorist violence anywhere in the world, what is the response of the state? (What would be the response) if it happened in Iraq, Iran or any (other) part of the world? The state will defend itself and will create the conditions to ensure that terrorists do not succeed in their mission. This is exactly what we have done in Kashmir. We have just abrogated a legal provision under which Kashmir was being treated separately. It was almost like an autonomous part of India and because of that, separatism was being promoted and it was helping Pakistan promote that separatism. We have abrogated those constitutional and legal provisions and mainstreamed or integrated the whole of Jammu and Kashmir into India."
"The reaction of people on the ground will initially be negative. We are and were prepared for that and we still have extraordinary situation where total freedom is not there, mobile internet is not working and yes you're right there was a lot of problem for people to even go during Muharram. Even for the Hajj, there was a problem for people. That was primarily administrative in nature because the mobile communication was not there and even the landline communication was not working and it's because of that that people could not do the bookings in time. Hopefully next year, we will redouble our efforts and ensure the maximum people who desire to go for their life's ambition will be able to go," he added.
Referring to revocation of article 370 of the Indian Constitution, the general was asked if this was an effort to make Muslims a minority in Kashmir as in Palestine where similar thing happened and Palestinians turned into a minority in some regions.
General Hasnain pointed out that the situation in Kashmir is purely political, not religious. The general further said: "India has 190 million Muslims. Out of that 6 million live in Kashmir. 184 million live in other parts of India. Indian Muslims are the world's largest minority. The issue in Kashmir was never a Muslims problem, it is a political problem, which is steeped in history. Because of the problems in 1947 and 1948, the indecision of the ruler of Jammu and Kashmir to make up his mind and finally when he did make up his mind, he opted for India. The objections that Pakistan had that Jammu and Kashmir, being a Muslim majority state, should become a part of Pakistan. That was not necessary. There was no such rule which was given out by the British at the time when the partition took place. So the problem in Jammu and Kashmir has nothing to do with religion or Muslims, it is entirely political and the problem is made worse by the interference of Pakistan in our internal affairs."
"Article 370 primarily was a constitutional provision to give a special status to Jammu and Kashmir, it is not Kashmir alone but the whole of Jammu and Kashmir. There are 5 million people in Jammu and Kashmir who are not Muslim. There are Buddhists, Hindus and Sikhs. The imagination in the world is that there are only Muslims in Kashmir that is not right. There are 5 million other people. Article 370 gave them a certain degree of autonomy to have their own constitution and their own laws and this was separate from the rest of India. Article 35A gave them the power to make their own rules for citizenship, (and decide) who can become a citizen of Jammu and Kashmir. We feel that now, with history 70 years gone, and Pakistan deciding to use the root of violence, it was necessary for us to integrate or mainstream the whole of Jammu and Kashmir into India. It was already a part of India," he said.
"Articles 370 and 35a were giving an impression to the Kashmiri population and to the Jammu and Kashmir that people were separated from India. We needed to overcome that problem. All that we have done unlike the Palestinian problem we have integrated all the people, the Hindus, the Muslims, the Sikhs and the Buddhists all of them have been integrated and properly mainstreamed into India and the problem is the perception in the world. They have not studied the history of this region, it's a complex matter and this needs to be explained to the world."
Asked the reason for not allowing foreign reporters and independent observers to visit Kashmir and which led to increase of tension in the region and why even the US Senator Chris Van Hollen could not obtain a permit to visit Kashmir, he said, "I met Senator Chris Van Hollen privately, in a gathering, he had a lot of questions. He did ask these questions also. I want to explain to you that the security situation in Kashmir has not been normal, it has been challenging and abnormal. There has been violence, lots and lots of people killed, lots of soldiers and police men killed."
"Now when we have undertaken an initiative to bring peace to Kashmir, the initial part of the response from the people and from Pakistan is going to be negative and it may lead to violence. We anticipated it that it could lead to violence. There are many people who support India and there are many people who do not support India. There are many who are sitting on the fence. There will be efforts to try and resist what India has done and therefore this is not the best time to open up an area which under intense security problems. This is a practice which any country in the world will follow when you have an abnormal security situation. I can assure you that there are foreign delegations, there are diplomats, there are NGOs, and there are UN people who had all visited Kashmir at different times. I think it's a matter of patience, if the situation becomes normal, you will find Kashmir will be open transparently for business," he added.
Regarding the lack of presence of independent observers in this region along with the media blackout and the communications blackout, the general was asked if that would give rise to this speculation that India is cracking down on the people of this region especially considering that the people have no means to express their demands.
"Considering the fact that this is a seventy-year-old problem I think 80 days is a very small period to pass judgment. In these 80 days progressively things have improved. You must remember that we have had similar disturbances in Kashmir in 2016 in 2010, 2009, 2008, four times. And each time we have had loss of life, lots and lots of people who died," he said.
"This year there has been no loss of life. We have been able to secure Jammu on Kashmir completely because of the presence of the military and the armed police and also very importantly we (had) control over the communications and the media. I need to just highlight to you that in your neighborhood, in Iran's neighborhood (in your region), you have had problems in Turkey, in Egypt, in Tunisia, in Syria, where the entire battle by the people was fought on the internet on social media, bringing people to the streets and many people lost their lives. We do not want this negativity to prevail in Jammu and Kashmir. Even while we are speaking, you're finding that the landlines have all (been) opened, the mobile phones have [been] opened a postpaid phones have [been] opened. What is not open is prepaid mobile phone communications and what is not open is mobile internet. Mobile internet usually poses the biggest problem because it is used also by Pakistan to instigate, influence, carry out information warfare and we do not want to provide the means to Pakistan to control the issues in Jammu and Kashmir. As soon as we find that things have improved to a great extent we will open the mobile internet, too. To get final peace there has to be a little sacrifice of your basic necessities of life and that is how we look at the security in Jammu and Kashmir."
Asked about a report by The Times of India on the rise of suicide rates among Indian army personnel serving in Kashmir and that 104 personal personnel of the Indian army committed suicide in Kashmir over the past year, Hasnain said, "I first need to tell you that India has one of the freest media anywhere. Times of India can publish anything they want and no one will question them. So as for the authenticity of this figure, 104, I cannot be certain. But let me admit to you that even in my command when I was in Kashmir I had many soldiers who did commit suicide. This is an international phenomena. You'll find that there is a thing called post stress disorder. It is called the post stress traumatic disorder (PSTD). This is a common phenomenon in the militaries everywhere in the world where," he said.
"The United States has a (time period of) six-month deployment in Afghanistan for its troops. They come for six months and then they go away. The Indian army deploys its troops for two and a half years in Kashmir. There is high stress and there is a high level of challenge, but also let me admit to you that in most cases of suicide which is a common thing in militaries anywhere around the world, the stress is not related to the job. The stress is related to a social problem somewhere back at home. We have problems in India, in many parts of India where we have farmer suicides. We have problems of a failing crops of some people and many of our soldiers come from the villages, so you'll find that suicides take place because of a variety of reasons and these reasons are not necessarily linked to the issues of their professional conduct in Jammu and Kashmir."