WordForPeace.com Special
[dropcap]I[/dropcap]
s Gilgit-Baltistan the next osmosis of two supremacist ideologies: the Pakistan-supported Wahhabism and Chinese Hanism? Both aim for a demographic re-engineering and complete cultural, religious and social domination of the indigenous Balti communities mainly Tibetan Buddhists, Shias, Ismailis, Sufis (Noorbakhshis) known for their deep-rooted pluralistic ethos.
Even an international outcry against the duo's obsession with expansionism, illegal occupations, terrorism and HR violations has not deterred them to introspect on their malafide intentions. Pakistan threatens India to merge Gilgit-Baltistan as its fifth province, while China is longing to achieve its ulterior economic motives through its ambitious Belt and Road Initiative (BRI).
International bodies need to take cognisance of a belligerent expansionist territorial aggrandisement supported by cross-border terrorism. They must awaken their collective conscience in a spirit to deter any country claiming, occupying or threatening to occupy, areas that are not its own.
The current Pakistani regime emboldened by China's strategic partnership has released a new misleading political map of Pakistan which defies all legal logic and historical processes. It has brazenly undermined the ethical political imperatives of preserving the region's core indigenous rights, cultural ethos and identity. This brazen violation of international law and treaties has come in the milieu of a shifting strategic calculus— after the first anniversary of the Indian government's decision to revoke Article 370 in the erstwhile state of Jammu and Kashmir. In all likelihood, making the occupied Gilgit-Baltistan Pak's 5th province would only destroy chances of a peaceful settlement of the Kashmir dispute.
India has recurrently and strong-wordily maintained that the entire region of Jammu and Kashmir and Ladakh Union Territory including the areas of Gilgit and Baltistan form an integral part of India by virtue of its legal and irrevocable accession. This irrefutable stand has received a positive resonance on international platforms including the United Nations Security Council. But Pakistan is adamant on its untenable and fictious claim against the region being part of the northern portion of the Union territory of Ladakh, an integral part of India. Now Pakistani government has bluntly decided to elevate Gilgit-Baltistan to the status of a full-fledged province. By revealing that Prime Minister Imran Khan would soon visit the region and make the formal announcement, Pakistan has shown a sheer audacity to confront all legal and constitutional rights of the people in Gilgit Baltistan— The Pakistan-occupied part of Jammu & Kashmir which has continued to witness a covert crackdown by the Pak authorities.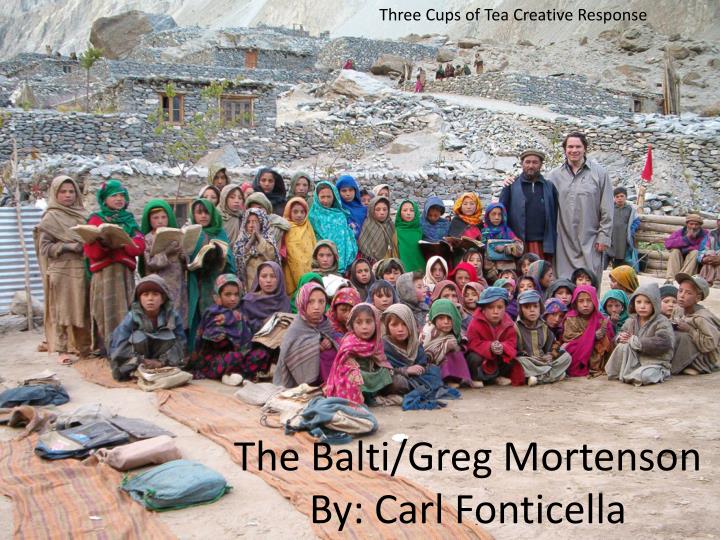 All those who fully respect the international treaties endorse the fact that the Pakistan government and its judiciary has no locus standi on territories including Gilgit-Baltistan illegally and forcibly occupied by it. Releasing a political map that laid untenable claims to Indian territories will not deter them to distinguish facts from fiction. India has rightly rejected all such continued attempts by Pakistani government to bring material changes in Pakistan-occupied areas of the Indian territory. In May 2020, India had asked Pakistan to immediately vacate all areas it has occupied illegally and it had termed Pakistan's new political map laying untenable claims to Indian territories as an "exercise in political absurdity."
Now look into Pakistan's expansionist designs and territorial claims from the legalistic perspective:
Both houses of Indian parliament unanimously passed a resolution on February 22, 1994, which made three points.
(a) The State of Jammu & Kashmir has been, is and shall be an integral part of India and any attempts to separate it from the rest of the country will be resisted by all necessary means;
(b) India has the will and capacity to firmly counter all designs against its unity, sovereignty and territorial integrity; and demands that –
(c) Pakistan must vacate the areas of the Indian State of Jammu and Kashmir, which they have occupied through aggression.
Cutting across party lines, all Indian governments have successively claimed the entire territory of Jammu and Kashmir as its own. This claim did not begin in 2014, when the current ruling party came. It has been India's consistent stand ever since 1947, when Maharaja Hari Singh of Jammu and Kashmir signed the instrument of accession to join the Indian Union on October 26 of that year.
Since its illegal occupation of Gilgit-Baltistan which remains against the consent of the Balti people, for over 70 years now, Pakistan has deprived the area of a proper constitutional status, a working legal system and its sovereignty and political autonomy. The local Human rights activists of Gilgit-Baltistan have apprised the international bodies of the nefarious designs of Pakistan behind its intent to establish a government of its own choice in order to subsume Gilgit-Baltistan in Pakistan. They have strongly argued that free and fair elections in Gilgit are ruled out in the existing circumstances, especially because of the colonial Schedule IV and Anti-Terrorism Act which are used to crush civil dissent by arresting people and censoring them if they freely express their political views. The Interim Constitution of Pakistan-occupied Jammu & Kashmir (PoJK) places several restrictions on these human rights activists who criticise the region's accession to Pakistan, in stark contradiction to Pakistan's international commitments to uphold the rights to freedom of expression and opinion. Pakistan's Deep State, agencies and their proxies have periodically and methodically crippled the internal voices of the population in Gilgit-Baltistan through enforced disappearances, illegal detentions, police torture and custodial detentions of civil rights activists and journalists.
While Pakistan has been aiding and abetting cross-border terrorism and violent religious extremism against India, China has become the catalyst now for expansionism targeting Indian lands.  In fact, China must be held internationally accountable for its bellicose actions at Galwan, Pangong Tso, Depsang and at other places along the LAC.
Notably, Minister for Kashmir and Gilgit-Baltistan Affairs has said that work on the Moqpondass Special Economic Zone would begin under the China Pakistan Economic Corridor (CPEC). The CPEC, which connects Gwadar Port in Balochistan with China's Xinjiang province, is the flagship project of Beijing's ambitious multi-billion-dollar Belt and Road Initiative (BRI). Clearly, it is not difficult to understand from China's hardline approach in Xinjiang as to what CPEC would do to Gilgit-Baltistan. The 2000 census said while the native Uyghur Muslim population in Xinjiang remained the largest ethnic group at 48%, Han Chinese made up 40%. This was an astonishing turnaround from the overwhelming 90% majority Uyghurs enjoyed in the 1950s.
Much like the Uyghur culture and customs have been suppressed with restrictions on their prayer & fasting, the religions, traditions and cultural identity of the people in Gilgit-Baltistan will be adversely affected after it is turned into the fifth province of Pakistan.